How to find student housing in the Netherlands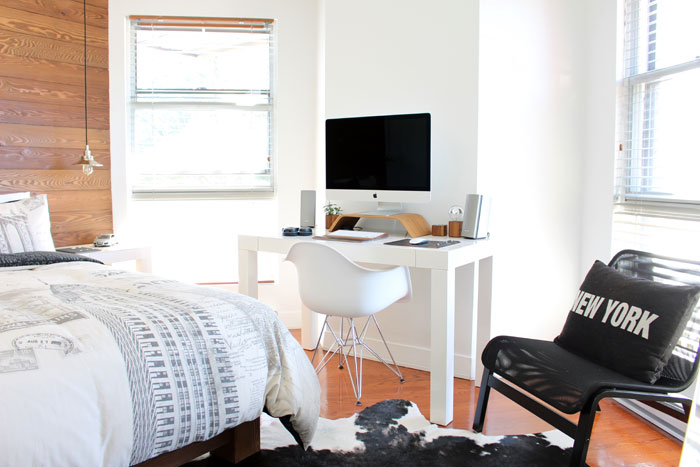 S o you have decided to study in The Netherlands! Now all you gotta do is find a place to stay! Many internationals, but also Dutch students are looking for a room at the same time. Therefore, it is very important to start looking for a room or apartment in the Netherlands on time since you won't be the only one looking for a (temporary) home.
Be on time
Most Dutch students start searching for a room after graduating from high school. In order to get a headstart, start your search before they do. Being on time has many benefits. For one, you can take your time and figure out what kind of housing you want to live in or don't want to live in. Knowing with whom you want to live is important to consider before starting your search. If you prefer living alone, a studio apartment would be more suitable for you than a student house with twelve other housemates. Besides, moving into your new home in the Netherlands before the semester starts gives you the opportunity to get settled in, and to explore the city or the rest of the country. You can even use the time to get to know other your housemates or other students.
Complete your Kamernet profile
Completing your Kamernet profile could significantly increase the chance of finding a room that crosses off all your boxes. You can set your private profile to public so tenants can easily find your profile. Make sure your profile is 100% complete so others get a good idea of who they are inviting into their home. You never get a second chance at a first impression so make sure you leave a good one. You can also link your Facebook account with your Kamernet account. That way landlords can see if you have any shared interests and/or friends. To stay up to date about new rooms adverts in your favorite Dutch cities, you can set up some alerts. Don't forget to add filters to the alerts so that you will only receive notifications of new rooms that match your preferences.
Start your search
Make sure you get the best possible result, you will have to put in a little effort. Don't forget that people want the best possible roommate and/or tenant to stay in their home. Being the best doesn't mean you need to change who you are to fit the needs of a landlord, in that case, it might just not be the right place for you. In order to find a place where you can truly feel at home, you can pick the rooms or apartments your really liked and add them to your list of favorites. When you have a list of a few homes, you can start sending messages to landlords. Don't think of this message as a quick text, but rather as an application letter. Explain who you are and what makes you the right fit for the advertised home. Don't forget that you aren't the only one looking for a home and make sure that your message is original and well-written.
Prepare for a viewing
After you sent a good message to a landlord and you both think it is a good match after the initial contact, the next step is to go view the property. Going to the viewing might not always be an option for you. Instead, plan a Skype call to meet the landlord or your future roommates. Now you will have a good first impression without having to go all the way to the Netherlands. However, keep in mind that if it is possible for you to go to a viewing, you always should. Seeing the room first-hand is more reliable than seeing the room through Skype. If you go view the room or apartment, it is crucial that you come prepared since there is a good chance you won't be the only one who was invited. Luckily, we gathered some tips about how to prepare for viewings. Don't forget to be yourself during the viewing and get to know your future landlord and/or roommates.