Want a student room in The Netherlands? Prepare for a viewing!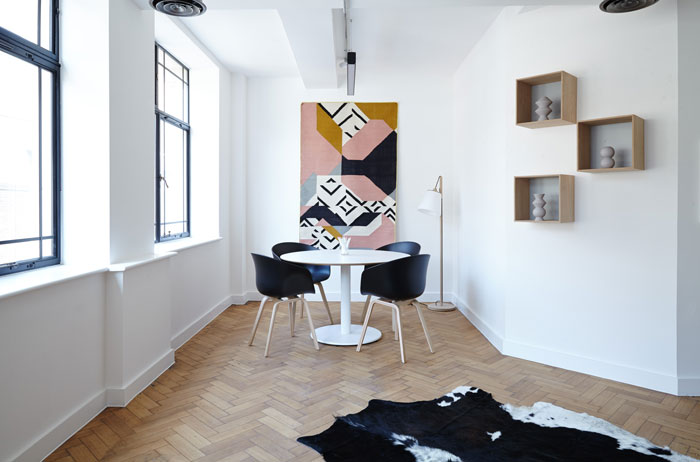 Are you looking to rent a room in a student house in The Netherlands? Then you should know some things about 'hospiteren'. Hospiteren is a Dutch word, which describes the act of meeting your potential new roommates during a viewing of the house. It generally includes multiple candidates. The roommates invite all potential candidates for the available room to show them the space and to see whom they like the most. After the viewing, they will decide who will become the new roommate and offer them a contract.
It is possible that you, as an international student, will encounter this and it is well advised that you are prepared for such an evening. While it is nothing more exciting than having some drinks with a group of new people, there are some tips you can apply to gain an advantage over the other candidates.
Tip 1: Show off your best side
You only have a short time to impress the roommates; so don't hesitate to tell them all the fun things about yourself. You should not over exaggerate or brag, but you should tell them about your hobbies, interests and daily life. Also, telling a fun anecdote is usually a good thing to do. Just remember to stay true to yourself.
Tip 2: Be on time
This is pretty much a basic rule in any social occasion, but we will repeat it just to be safe. Please be on time! People who are late leave an impression that they are uninterested and unbothered. This is precisely not the impression you want to leave with your potential new roommates. On the other hand, showing up hours in advance is not a good look as well. Just be on time.
Tip 3: See if you actually want to live there
It is great that you are invited on a viewing, but even if you are desperate for a new room, you should evaluate if you would fit in this house and get along with the new roommates. You might not be a typical party animal, so living with a bunch of people who party all day and night might not be a good fit. Even if you think you will get past it, you do not want to feel like the odd one out in a student house.
Tip 4: Prepare for the standard questions
Like a job interview, you can prepare the answers to some questions. The fact that you feel prepared usually takes the edge off. These are most likely what you are going to do during your stay in the Netherlands, what you are going to study and if you have a job. Also, you will probably be asked about your personal life and interests as well.
Tip 5: Read the advert thoroughly
Don't forget to read through the advert just one more time before you head to the viewing. This will ensure that you can ask things that are not clear in the advert and also not to ask questions on which you can find the answer in the advert.
Tip 6: Talk to all of the roommates
You can have a great click with one of the roommates, but don't forget that all the roommates have a say and a vote. If you want to increase your chances, you should talk to all of the roommates and leave a good impression.
Tip 7: Ask questions
Asking questions shows that you are interested. You could ask about the current roommates, previous roommates, favorite house meals or simply questions about the room and the neighborhood. It is also a way to get a good impression of the roommates.
Tip 8: Go alone
This is an important tip; you should not bring your best friend, sibling of even worse – a parent – to a viewing. The viewings if student houses are more focused on the social aspect of the living arrangement. If you are selected for the room, you can show a friend or family member the room to get their approval.
With these tips you should be more than prepared. Don't forget to have fun and there is no need to be super nervous. Good luck with the hunt for a new room!