How do I recognize a scammer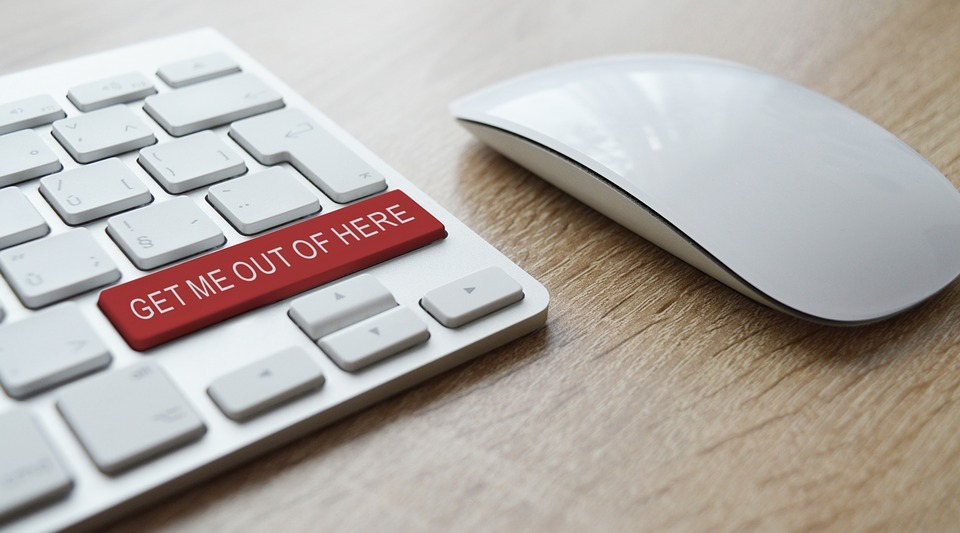 Kamernet offers a person looking for any form of accommodation an effective and straightforward solution to contact roommates and landlords. Almost all landlords are legitimately looking for a tenant- or tenants. However, a small group of "fake-landlords", more commonly known as scammers, is trying to scam people that are legitimately looking for a new home on several social media and websites.
Based on our 18 years of experience, we want to inform you on how you can recognize an online scam and what processes and safe-guards Kamernet has in place in order to prevent you from being scammed.
How to spot a fake landlord?
In most cases a typical scammer offers a desperate tenant a room/studio/apartment or house, in a crowded city where the demand for rooms is high, for a price that is lower than any properties that are even remotely similar. You can spot these kind of landlords by paying close attention to the following "tells" of a scammer:
The person in questions says he or she is currently abroad and therefore a viewing is not possible.
He or she asks you to pay a deposit or the first (or more) months of rental fee through Western Union MoneyGram or to transfer it through TNT or UPS.
The person is sending you a URL of a fake (copy) website which looks like Kamernet or a different housing platform, where you can complete the payment, book the accommodation or sign in. The Kamernet website always starts with https:// and ends with .nl.
The person wants to communicate outside of Kamernet and is asking you to send him or her an email or add you to Skype and is not answering any of your specific questions.
All English or Dutch used by the scammer is full of spelling errors or incorrect grammar or has been copy-pasted.
What measures can I take to protect myself- and others?
Although most scammers use the tactics mentioned above, real and honest landlords also ask for a deposit and would also like to get in touch via phone or e-mail. Therefore, it is of the utmost importance to remember that a scammer mostly uses multiple of the above-mentioned factors, and not just one.

If you have any questions regarding the validity of an advert and/or user, feel free to contact us. Whilst looking for any type of accommodation please refer to the following list, it will guide you to legitimate and honest landlords and avoid the scammers.
When interested in an advert, ask yourself the question, is this advertisement too good to be true?
If a landlord would like to receive money via western union, MoneyGram, homeaway or AirBnB, please send a message to Kamernet Support containing the link to the profile of this user
Never send a copy of your ID/Passport – these credentials can also be used for fraudulent purposes
Always sign a rental agreement before you transfer money
If you have any uncertainties about a room advert or landlord please contact Kamernet support.
Whenever you think that you are in contact, or that you have seen a scammer, please report the user or advert by utilizing the reporting button. The reporting button can be found on the following pages: the profile of the user, the advertisement itself, or within the conversation you are having with the user. All these reports will be checked and analyzed by the Kamernet team. Based on such reports Kamernet blocks and removes users from the platform.
What is Kamernet doing to prevent scam?
Kamernet extensively checks every single advert that is uploaded to the platform. Additionally, any changes regarding previously uploaded adverts or user profiles are reviewed. These adverts and profiles are analyzed by a team specialized in recognizing a scammer based on numerous parameters.

All of this is done before an advert is published; therefore, a lot of the scammers are never shown to the tenants in the first place. Furthermore, Kamernet looks at numerous IP-ranges and blocks these the moment it becomes clear that users of Kamernet from a certain region are merely using Kamernet for evil purposes.

Unfortunately, some scammers still make it trough. These users, are most likely to be flagged by you, the user. If it turns out the user actually is a scammer, Kamernet will block this user. Once a user has been blocked, all users that were in contact with this user will be informed via email.
What to do when you are scammed?
Have you been a victim of such a scammer? We advise everybody who has been scammed to always and every time go to the police. Kamernet is unfortunately not allowed to give you any information besides the information you can see regarding this user. Due to legislation these details can only been given to the police after a request.
Furthermore, our FAQ boasts numerous tips, tricks and articles which may help you protect yourself against scammers.
Find your new home on Kamernet
Kamernet is the largest online platform in the Netherlands that focusses on bringing together landlords/roommates and tenants. With more than 100,000 new room adverts and 300.000 potential tenants each year, Kamernet is the biggest in housing platform for students and starters.