Tips for your job interview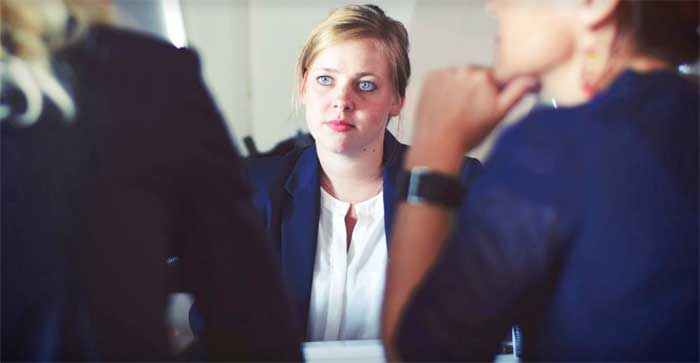 Applying for a job in another country is a whole new experience for you. You have to think about what kind of job you would like to have. Kamernet has a list of different jobs you could work during your time in the Netherlands. When you find the perfect job it could be a challenge to actually get the job. Therefore, we made a list with tips for applying for a job.
Pitfalls on your CV
Students frequently make a couple of mistakes on their CV. First, they do not use the right order. The right order depends on what you are applying for. If you apply for an internship, you should use this order: Personalia, education, internships, job experience, skills, secondary activities and then hobbies. If you apply for a job, you should use this order: Personalia, education, job experience, internships, skills, secondary activities and then hobbies.
Second, students tend to write too much information on their CV. The quality of the CV does not depend on the amount of information, but on what kind of information you put on it. Only put your job experience and hobbies if it is interesting for the company. Think about your skills as well, this is on a personal level and it shows what kind of person you are. Ask your parents and friends what your skills are if you are not sure about it.
And finally, a picture says more than a thousands words. It could be difficult to find the right picture for your CV. Kamernet put a checklist together for a decent photo:
Be the only person on the photo
Smile! Smiling on pictures shows you are confident
Use the right angle. Stand in front of the camera
Make eye contact
Wear something suitable
Choose a recent photo
Do not use the photo from your ID, this does not show your smile
Preparing for the job interview
Nowadays everything on the Internet can easily be found. Therefore, companies check online profiles to see what kind of person you are. Check your Facebook account and your LinkedIn profile. Set your account on private or delete embarrassing pictures/messages to protect yourself. Also, do not forget to Google your name. This could lead to interesting results too.
Read everything about the company. Know what the background is en who their competitors are. You will know what you are talking about during the job interview and feel a lot more confident. It is also an extra check if you really want to work there.
It is not enough to just know what is on your CV. There will be a situation during the job interview where they ask for examples. Just writing down that you are good in Excel won't be enough. At the job interview they could ask how good you are and if you could show some examples.
The job interview
You could make a huge head start with wearing suitable clothes. In the Netherlands there are several different types of business cultures.. At some businesses it is normal to wear a suit all day and at other businesses is it normal to wear comfy clothes. It is important to know what kind of clothes fit with the company. Don't know what to wear? Then it is better to wear something more formal than to be underdressed. Also, wear something you feel comfortable in. If you are not feeling well wearing high heels then do not wear them. Nobody wants to see a Bambi on high heels ;)
Being on time is important with every appointment you have with the Dutchies. Especially at a job interview. People from the company make time for you so it is inappropriate to be late. However, there is always a chance you cannot make it on time. In such a situation it is polite to call the person and tell him or her why you are late.
The first contact at the job interview is the handshake. There are some pitfalls when giving a handshake. A handshake can be too hard or too sloppy. A very hard handshake could give the other person the feeling you want to be the dominant person. That is not what you want to achieve. You can also give a sloppy handshake. The other person could think you are not very confident and you are insecure about yourself. We have a tip for a good handshake: pretend you are opening the door.
For Dutchies it is normal to know colleagues not only on a business level, but also on a private level. So do not panic if they ask some questions about your personal life. You are not obliged to tell them everything about your life. Just the little things like what you are doing during your free time or what you like to do is enough. These kinds of questions could make the situation less awkward and more relaxed.
Evaluate yourself after the job interview. Write down what went well and what did not. This could be a real stress reliever and your first impression is right most of the time . After a couple of days it is normal to become insecure about the result. Read your list again and try to bring these feelings back.
Kamernet wishes success with searching for a new job!