Your safety comes first
Safety plays an important part when searching for a new home. That is why we continuously work on our platform to make it as safe as possible for you.
Find out more about how we keep Kamernet safe. ▼
#1
Stay realistic
Check the ad carefully if a property looks too good to be true. Also check whether the price corresponds to the number of square meters.
#2
Stay alert
Be careful when you see a lot of spelling mistakes. Most of the scammers are not from the Netherlands.
#3
Stay on Kamernet
Communicate and pay through the Kamernet platform. Be careful if landlords try to persuade you to communicate outside of the platform.
A safer rental market
Our screening team works hard to create a safe rental market. That's why they work hard to keep Kamernet safe through manual and automatic checks.
Checked adverts
All ads are being checked by our screening team. This way we can identify suspicious adverts and remove them from the platform.
Daily checks
We check every profile based on authenticity. We do this daily so you are only in touch with trustworthy landlords and housemates.
Verified landlords
We ask all landlords to verify themselves through iDEAL to make sure the platform is even more safe. You can recognize verified landlords by the green 'verification badge' on their profile.
Safe payments
Pay the first month rent or deposit through a rent request. This way, your money will be transferred to the landlord after you've got the key.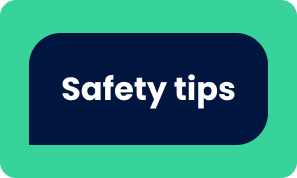 8 tips to stay safe while searching for a home
Read what you can do to safely rent a living space.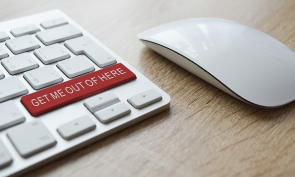 How do I recognize a scammer
Protect yourself from scammers by learning how to recognise them.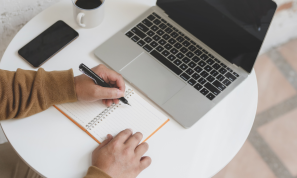 An example of a Dutch rental agreement
Find out what should be included in your rental agreement.
Frequently asked questions
What is a verified landlord?
We encourage all landlords on Kamernet to verify their bank account via iDEAL. The bank account of the landlord is then checked by the Online Payment Platform. Verified landlords have passed this initial check and can be recognised by the verification badge on their profile. You can safely transfer the first month's rent or deposit to a verified landlord via a rent request.
How do I get in touch with a landlord?
Once you've found a home you'd like to rent, you can reply to the advert to get in touch with the landlord or roommate. To be able to react on adverts, you will need to have a Premium Account on Kamernet. If you reply on a housing ad, your message is sent to the landlord or roommate immediately. You can find the sent and received messages in your Kamernet Inbox. You can find the inbox by clicking on the envelope on the top of the page.
What can I do against scammers?
Your safety is our priority. That's why we check every housing ad and every landlord to prevent those with evil intentions from getting on our platform. However, no screening system is perfect, so we advise you to:
Not click on just any external link from a landlord
Never transfer money abroad
Don't send a copy of your id or passport
Safely transfer the rent via a rent request
How do I pay a rent request?
If the landlord has sent you a rent request, you can pay the request. The money will be kept safe by the Online Payment Platform. Seven days after the key transfer, the money will be send to the landlord.
For other questions, please get in touch with our
Support Team!