DE ADVERTENTIE IS NIET MEER ACTIEF
Kamer
Beschikbaar vanaf 01-03-2017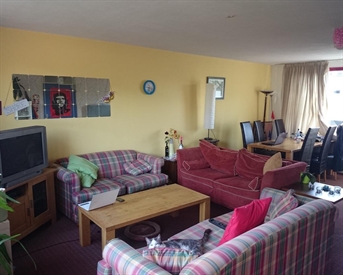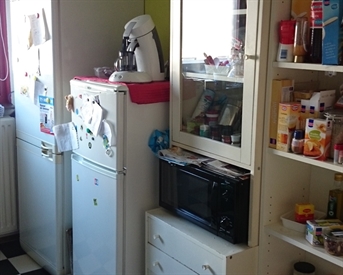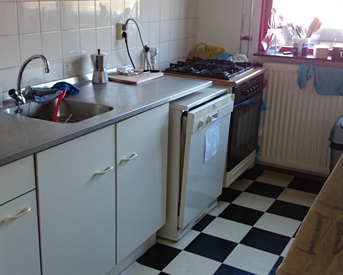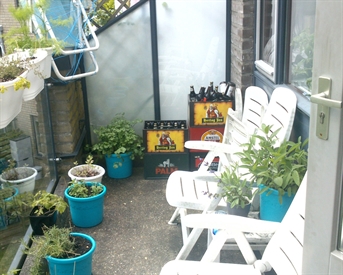 Omschrijving
Castle Normandie
Castle Normandie
Onbekend
Hello!

Because our awesome roommates found an awesome new house in Neuwgien we (Mark and Matt) are looking for someone to join our community. Community?! Please, let us explain:
We do not have a "landlord" and therefore are not a student home, we rent directly from housing corporation Bo-Ex. This means you pay a fair price for your room (including g/w/l/wifi/household stuff, etc) and you get the freedom to do whatever you want (with the room, that is). But "great freedom comes with great responsibility". Did something break down? You fix it yourself, or arrange for someone to fix it. Are there bills to be paid? You take care of that immediately! So, we are looking for someone who is assertive, knows how to take care of shit and will see a solution in every problem.
You might also have noticed this advert is in English. That's because Matt and myself (Mark) are native English speakers, hailing from the UK. Matt is English, and I am Welsh. Neither of us speak Dutch (aside from the odd word). We do enjoy to have the odd conversation however. (odd in every sense of the word!) Therefore, if you want to live here, you will have to be able to hold a conversation in English about: the universe, religion, beer, games and all of life's mysteries.
Well, that being said, let's introduce the house.
Our house is fantastic and big. A whole 145m! The rooms available are approximately 14m2. One overlooks the carpark, with two large windows. The second room also overlooks the carpark, but has only one window. The first room comes with a large wardrobe and high quality laminate flooring. These are included with the room, and the price for them are negotiable. Both rooms have been lived in, but remain in good condition. Everything else in the house is shared, with the biggest room being the living room (35m2). There you will find the door to the balcony (aww yeah). Our house has everything you need: refrigerators, oven, stove, dishwasher, microwave. We had to buy some of this recently as the previous room mates were the owners. As such we would kindly ask for a 35 euro one off payment to cover this expense, should you take up the room.
Shops: 5 min. walking distance. The Uithof: 15 min by bike. City centre also 15 min by bike. A train station 5 min walk (to Utrecht Central: 5 min by train). And you can crawl your way to the bus stop, it is that close.

And now for us:
You already kinda met me (Mark): I am 29 and am currently in between employment, and have fabulous hair. Back home in Wales, I studied Game Design, and finished my Masters degree roughly two years ago. I spend a great deal of time designing and playing games in my free time.

Hi I Matt, 24 years old, and I am a Masters student studying "Cultural Anthropology: Sustainable Citizenship". I have spent the last couple of years travelling and working abroad for charities, and am now happily settled in Utrecht. I often have visitors from abroad often, and although I'm a student I am out of the house most of the day.

This community occasionally eats together and on a more regular basis enjoys a beer together. We tolerate almost anything in this house, as long as you communicate with everyone. If this is your first time out of the house, then this is not the home you are looking for *Jedi wave.* We also like to have fun, a lot. So if you have a (dark) sense of humour, please respond to our advert and hopefully we will meet soon!
By the way: responses with only "Hi, I am Steven, and I am interested in your room" will not be taken seriously. We take the process of finding a new roommate very seriously.

Ps: the date for the viewing may change!

Woningdetails
Inschrijven toegestaan
Onbekend
Toilet
Onbekend
Binnen roken
Onbekend
Energielabel
Onbekend
Huisdieren
Onbekend
Geslacht
Onbekend
Internet
Onbekend
Borg
Onbekend
Huisgenoten
Onbekend
Inschrijfkosten
Onbekend
Woonkamer
Onbekend
extra kosten
Onbekend
Keuken
Onbekend
Beschrijving extra kosten
Onbekend
Gewenste huurder
Minimale leeftijd
Onbekend
Maximale leeftijd
Onbekend
Zamenhofdreef
Utrecht
6 weken geleden geplaatst
Kamer
01-05-'17 - Onbepaalde tijd
Kamer
Multiple beautiful and newly renovated rooms for rent for students!The rooms of this nice and cozy studentbuilding are offered in various dimensions. The rooms have been upgraded recently and every 3- 5 rooms are equipped with a shared kitchen unit and bathroom. The whole building has laminate flooring. Given the sharp price the rooms are especially  suitable for (college-)students who value a fine, clean and quiet residential area. The rooms are comfortable residential premises and are ready for use. Internet and television will be offered as a free service. The location of the building, in the district Overvecht, is really good because supermarkets, other stores and a bus-stop are nearby. You can travel to the centre or to central station of Utrecht by bicycle or by public transportation within 15 minutes. Colleges and universities are within walking-/biking distance. The rooms have dimensions between 16 and 22 square meters. The monthly rent is between 430,- euro and 535,-.euro. This includes advance of gas, water, light and service costs. The security deposit is equal to one month rent. Besides that costs, we charge 215, - euro administration-/contract costs.

Spinozaweg
Utrecht
Nieuw! 3 uur geleden geplaatst
Kamer
03-06-'17 - 31-08-'17
Kamer
Omdat ik deze zomer het land uit ben wil ik graag mijn (gemeubileerd) kamertje verhuren. Hier zal je 3 zomermaanden goed vertoeven in de nabijheid van het prachtige kanaal tussen Lombok en Oog in al, 10 min fietsen van centraal. Je zal samen wonen met 4 lieve huisgenootjes (3 dames en een heer).

Kromme Nieuwegracht
Utrecht
Nieuw! 3 uur geleden geplaatst
Kamer
01-06-'17 - 30-09-'17
Kamer
Lijkt het je leuk om deze zomer 3 of 4 maanden samen met vijftien leuke meisjes in een huis midden in het centrum van Utrecht te wonen? Dat kan, omdat ik naar Amsterdam ga verhuizen zoek ik vanaf 1 juni tot en met eind augustus of september (in overleg) een onderhuurster voor mijn kamer op de Kromme Nieuwegracht 88bis. Het is een gezellige kamer met eigen wastafel. Ben je geïnteresseerd of ken je iemand die onderhuur zoekt, neem dan vooral contact met mij op!
Zo werkt het
Bekijk alle advertenties
Upgrade naar Premium
Stuur onbeperkt berichten